The role of solar in our clean energy future
A clean energy future must rely heavily on renewable energy. North Carolinians are fortunate to live in a state that is committed to the development of clean, renewable energy resources. In fact, ours is the number two state in the nation for solar energy capacity after California.*

In 2018, Duke Energy submitted proposals for two new solar energy programs that bring its Buncombe County customers opportunities to install or participate in solar energy. Here we provide an overview of those programs along with information on an exciting energy storage initiative and the nonprofit NC GreenPower.
Rebates for solar power installations
With an on-site solar power installation, you'll enjoy lower energy bills, of course. But under the proposed Solar Rebate Program from Duke Energy, eligible homeowners, businesses and nonprofit organizations can also earn substantial rebates.

On average, homeowners taking advantage of the Solar Rebate Program will save approximately $4,800. Businesses could receive up to $50,000 and nonprofits up to $75,000. Space in the program is limited, so act soon if you want these rebates. 
NC Shared Solar: Participation without Installation
Not everyone can put solar panels on their roof or property, but that doesn't mean you can't be a member of the local solar community. If you rent your home, live in a condo or your home is simply not a good candidate for solar panels, Duke Energy's NC Shared Solar program could be just what you're looking for. 

Under a shared solar program – often called "community solar" – residents can subscribe to a local solar facility and receive credits on their utility bills for the energy generated by their share of the facility.
NC GreenPower – Supporting the development of green energy
NC GreenPower is a statewide nonprofit organization dedicated to improving North Carolina's natural environment by supporting renewable energy, carbon offset projects and grants for solar installations at K-12 schools.
Duke Energy is working with NC GreenPower to give you the opportunity to support the development of green power resources. Your monthly donation will directly support the purchase and development of renewable energy at North Carolina schools. Note that Duke Energy does not profit from NC GreenPower – 100% of the funds it collects are transferred to NC GreenPower.
*SEIA, based on cumulative solar capacity installed through 2016.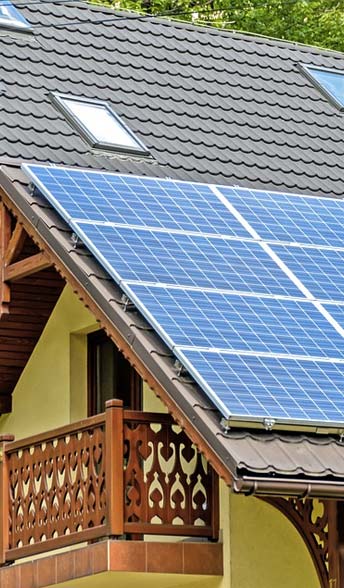 More solar incentives
In addition to the rebates you can get from Duke Energy, there are property tax benefits, federal tax credits, revolving loan options and more available. EnergySage lists the top five incentives that make our state one of the best places to opt for clean energy.
Find a solar installer
Green Built Alliance maintains a useful directory of green building resources that includes local businesses that offer solar power and other renewable energy system installations. You can find this directory at the Green Built Alliance website.